"The Final Gundam" by Artist Nicolás Romero Escalada
2 min read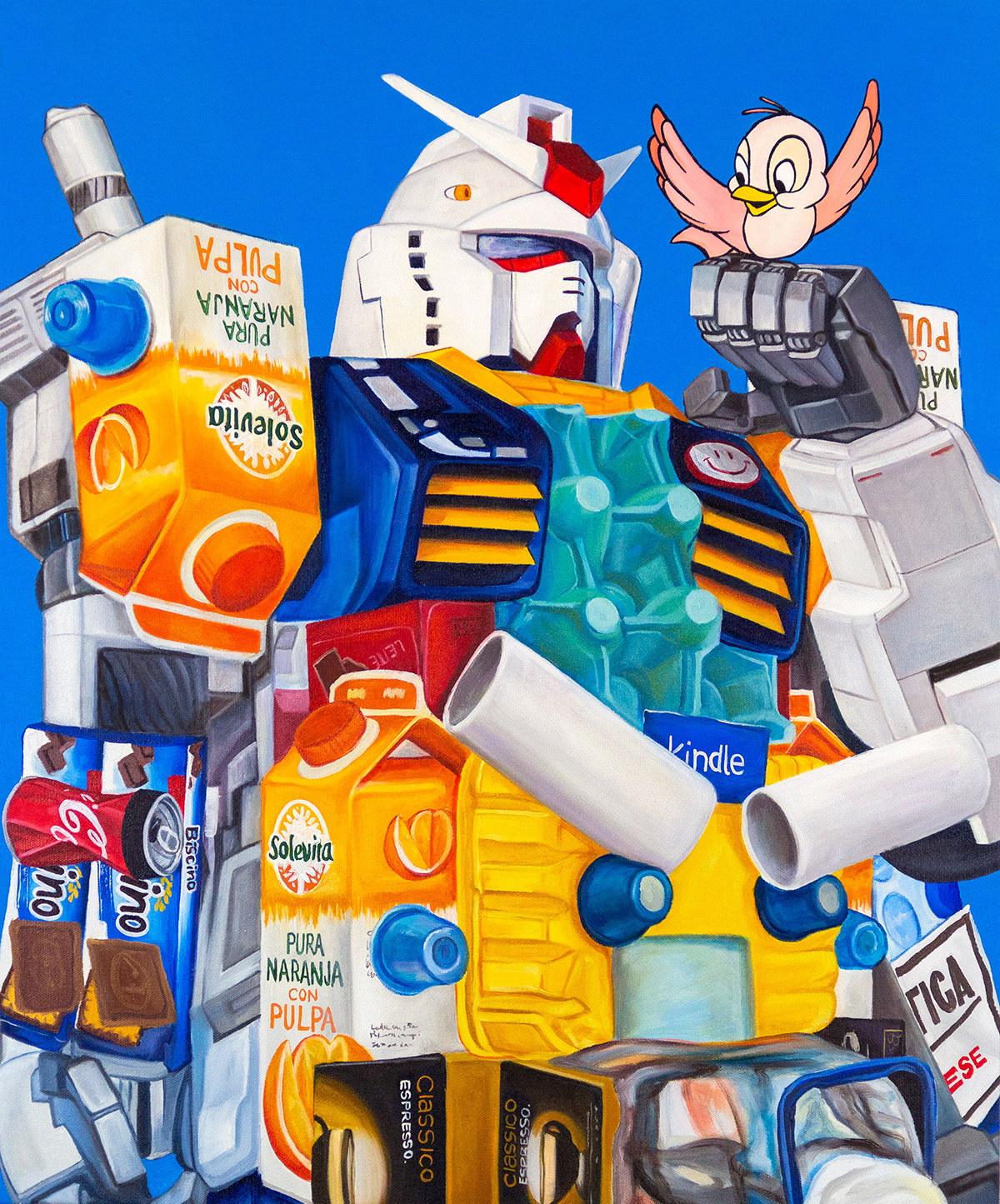 A collection of new works by artist Nicolás Romero Escalada (beforehand featured right here). Born in Buenos Aires and presently based mostly in Madrid, Romero's newest exhibition represents the tip of a collection that emerged from months of confinement in the course of the pandemic. Caught in an artist residency in Barcelona, Romero drew on recollections to create a file of his personal consumption. Rewriting the current in an effort to connect with a overseas atmosphere, the gathering hints towards a not-so-distant future that parallels the human and environmental challenges of our personal world:
"The gundams are an train of fusion of two instances. The primary one has to do with my childhood in Argentina the place anime and comics represented my transition between childhood and maturity. However in addition they present the context of the 90's in Argentina with a globalized, privatized and imported financial system the place the objects I consumed got here from everywhere in the world. The development of my identification grew to a sure extent, in parallel with the beginnings of the worldwide shopper tradition…. I retake that childhood expertise to characterize my migration from Argentina to Spain. These contemplations are a means of seeing and recording the brand new world round me…. I invite the viewer to replicate on the connection between previous and current, identification and migration, in addition to resistance and transformation in an infinitely globalized world."
See extra photos from "The Final Gundam" under or on show at Ting Ting Art Space in Taipei till September twenty ninth.