Juxtapoz Journal – Scenes From the Opening of HUF's MADE IN NY Exhibition
1 min read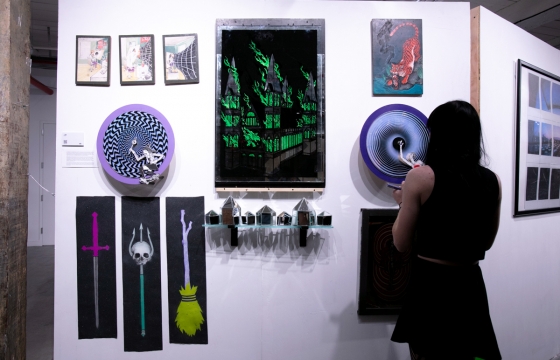 HUF's "Made In" exhibition sequence landed in New York final week with Brian Anderson curating the lineup. The one-night-only occasion happened at 100 Sutton Road, an iconic venue with a wealthy historical past in Greenpoint, Brooklyn. As anticipated the skate/artwork scene turned up closely to witness the beautiful roster of creatives sharing their newest work. It was actually an explosive evening in NYC!
I caught up with Brian a number of days later & he summed up the night completely:
"Plenty of associates stored saying the subsequent day it felt electrical on the present. I shall be talking concerning the unimaginable real power this gathering created for a really very long time.
Thanks, artists.
Thanks, HUF & JUX.
Thanks, New York, Tri-state, planet Earth and past."
DJ's Paul Younger, Lorenzi & JamesInternet represented arduous for simply one of many raddest occasions of the summer season.
– Josh Zickert
Subsequent & remaining cease of '23: San Francisco.
Featured Artists: Beatrice Domond, Tom Mikos, Keith Hynes, Ben Colen, Sandy Kim, KEO-XMEN, Lee Smith, Leo Baker, Kimou "Grotesk" Meyer, Dalton Zeruk, Andrew Durgin-Barnes, Chloe Norgaard, Jared Sherbert, Mike Heikkila, Lizzi Reid, Loady, Yoon Hyup, Jacob Consenstein, Kalil Justin, Alexis Sablone, Cooper Winterson