Juxtapoz Journal – Felipe Beltrán Pictures Younger Migrants Caught within the Spanish Authorized System
1 min read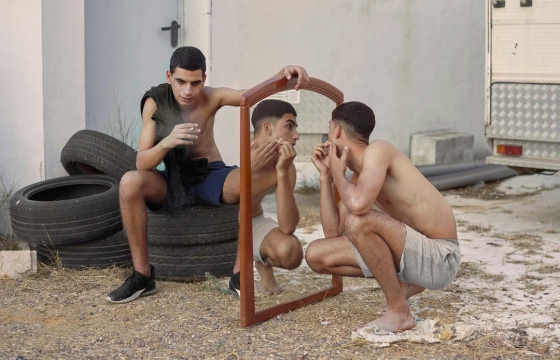 The poetics of documentary, efficiency, and choreography mix in Madrid-based Colombian photographer Felipe Romero Beltrán's mission Dialect to politically interrogate the lifeless time of paperwork for younger migrants caught within the Spanish authorized system. 
Dialect covers three years of state violence for 9 younger Moroccan migrants exiled in Kafka-esque limbo in Seville, southern Spain. When underage migrants enter the nation illegally and can't be verified as adults, their custody stays within the arms of the state – subjecting them to a prolonged strategy of as much as three years to achieve authorized standing.
On this state of suspension and liminality, Felipe Romero Beltrán engages with the physique as a metaphor: utilizing a rigorously articulated language between pictures, efficiency, and collaboration, the burden of lifeless time is registered upon the shoulders of those younger males, getting into into dialogue with their reminiscences, journeys, and the humiliating mundanity of ready and migration. Alongside video works and choreographed dance, Dialect breaks new documentary floor to shine a essential gentle on practices of bureaucratic oppression.
Dialect was the winner of the 2022 Aperture Portfolio Prize and will probably be printed as a guide by Loose Joints in April.