April Kamunde – BOOOOOOOM! – CREATE * INSPIRE * COMMUNITY * ART * DESIGN * MUSIC * FILM * PHOTO * PROJECTS
1 min read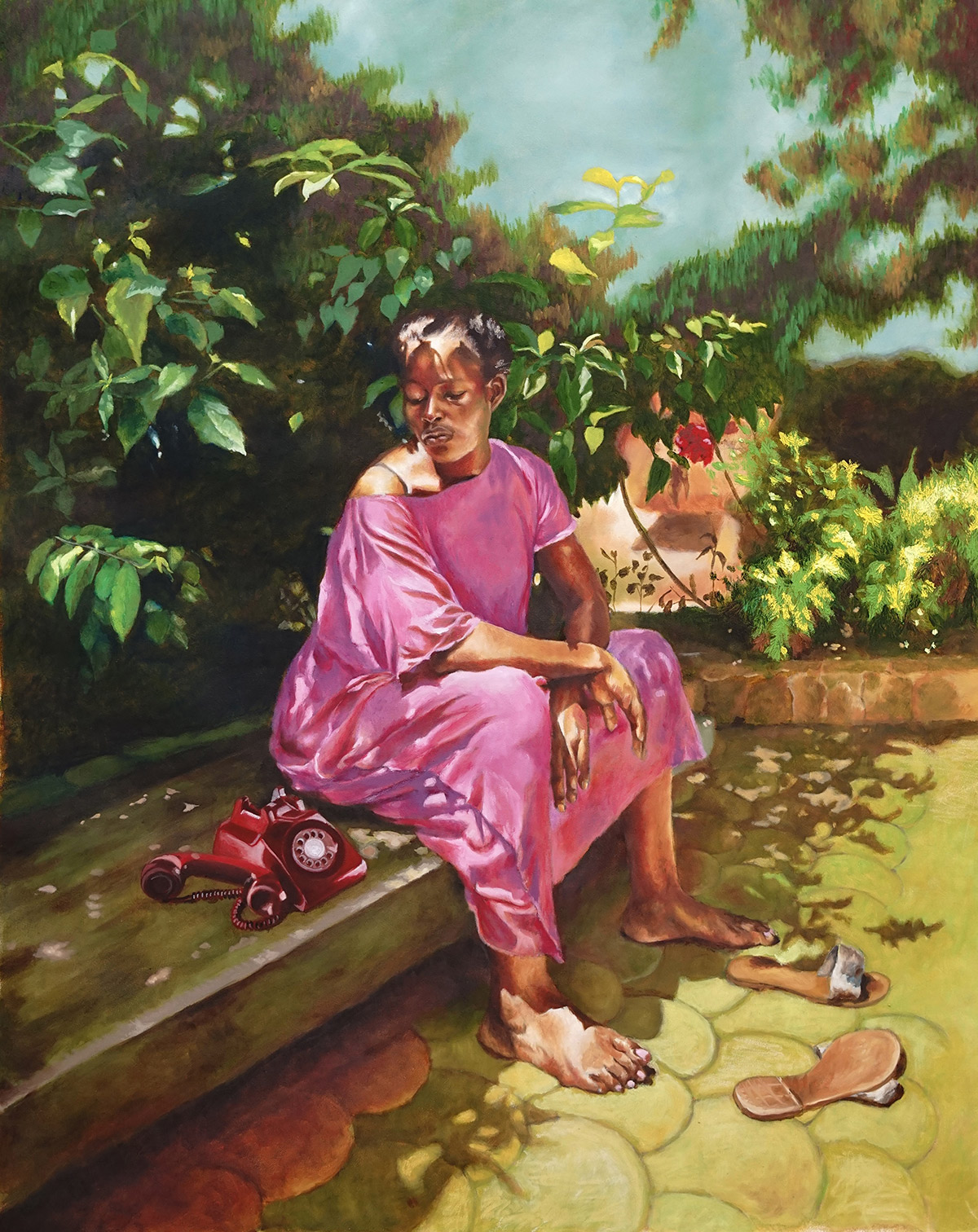 Born and raised in Nairobi, Kenya, artist April Kamunde works primarily in oils creating work that inform intimate and private tales. Whereas drawing on autobiographical components, her work leans into shared experiences and are meant to spark dialog. Her current physique of labor explores the concept of relaxation from a feminist angle. Kamunde responds to emotions of weariness triggered by the pandemic and the challenges of discovering success and fulfilment in a quickly altering world, particularly a fast-paced metropolis like Nairobi:
"I invite the viewers to look into the moments of pause and introspection being skilled by the ladies featured within the work. I discover what it seems like to decide on one's self, to take up area, to decelerate and unburden one's self in at this time's demanding world."
The Dera (a protracted Somali gown), options prominently in her sequence. Designed to suit loosely, the gown indicators "me-time" for the ladies who put on it and the reclamation of their vitality. The ladies equally seem surrounded by a pure, lush surroundings and seemingly away from the pressures of societal roles and expectations. Take a look at extra pictures beneath. All pictures courtesy of Afriart Gallery.